How to select steel pipe suppliers
About steel coil manufacturer:
How to select steel pipe suppliers?
Nowadays, more and more steel pipe materials are used, so more and more customers are understanding and selecting steel pipe suppliers. If you haven't cooperated with relevant manufacturers before, how should you choose the right steel pipe supplier? This is something worth pondering, and more things will be explained clearly soon.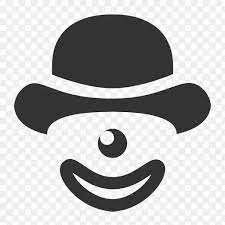 1. More years of industry experience
Because of the lack of in-depth understanding, most of my friends are not clear on which aspect to choose a steel pipe supplier to get a satisfactory result. In fact, as long as we patiently figure out more things, we will soon know that manufacturers that have been established for many years, while focusing on the industry, and have cooperated with different customers, will have strong strength.
2. the surrounding traffic is convenient
Even if the steel pipe supplier can quickly stock up, but the transportation is not convenient, it will also affect the delivery efficiency, this is something worthy of attention. Powerful manufacturers are located in a superior location, so logistics companies can deliver faster and ensure punctual delivery.
3. perfect after-sales service
Some steel pipe suppliers cannot deal with after-sales problems at a faster speed. Instead, they will find various excuses to avoid after-sales problems. Of course, this is not a trustworthy partner. Reliable manufacturers not only have a more complete service system, but also have a more intimate and timely after-sales service, and they can respond immediately to customer feedback.
Even if you don't know the steel pipe supplier or have enough cooperation experience, I believe that friends who are careful enough can know what is going on after reading the above content, and what the next step should be. If you need to ask questions, you can leave a message or contact online customer service directly on the manufacturer's website.
Where can I buy high-quality steel coils?
Certeg Steel profile Factory is one of China steel pipe manufacturers and steel coil suppliers. We have our own production workshop and design team. If you cooperate with us, we can provide you with first-hand prices.
Welcome to choose Certeg Steel profile Factory - one of China steel pipe manufacturers and steel coil suppliers.
For more product information links about steel coils, you can click on the link below.
4.0.14-1.2 mm Color Steel Coils